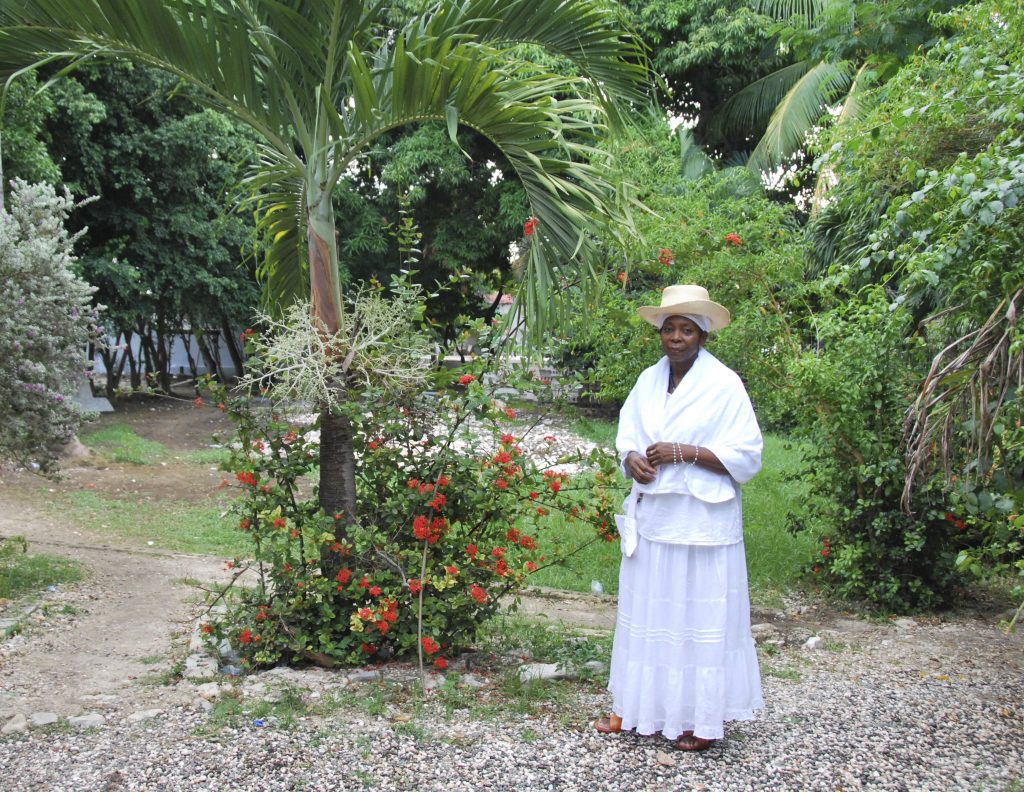 Welcome To Temple "Asòtò Ginen" Léogâne.
      I am Marie Yoleine Gateau Esposito, a retired guidance counselor from the NYC Department of Education. I am married to Louis Esposito for the past 27 years and together we raised our 3 children, Karin, Didier and Lori.
        I was born and raised in Leogane by my loving and caring parents, Josema Desanges Gateau and Pierre Gateau. We were three girls in the house, me, and my sisters Germanie and Carmelle. Together we lived a pleasant and contented life with our parents and our extended family members.
        I grew up on Rue Lacroix in a warm and caring neighborhood. My family and my neighbours were at times my audience during my summer plays, my fans during my summer soccer games and my guests during my dance parties. My childhood memories are filled with joy and certainly emotional support that every child needs to mature with self confidence and understanding of culture and its acceptance.
It is with this sense of assurance today that I choose with confidence to embrace my culture , to accept the calling by becoming a Mambo Asogue.
         May the Almighty, the Spirits and the Ancestors continue to guide and protect us.
                                       Ayibobo!!!